Food: A Love Story
Food: A Love Story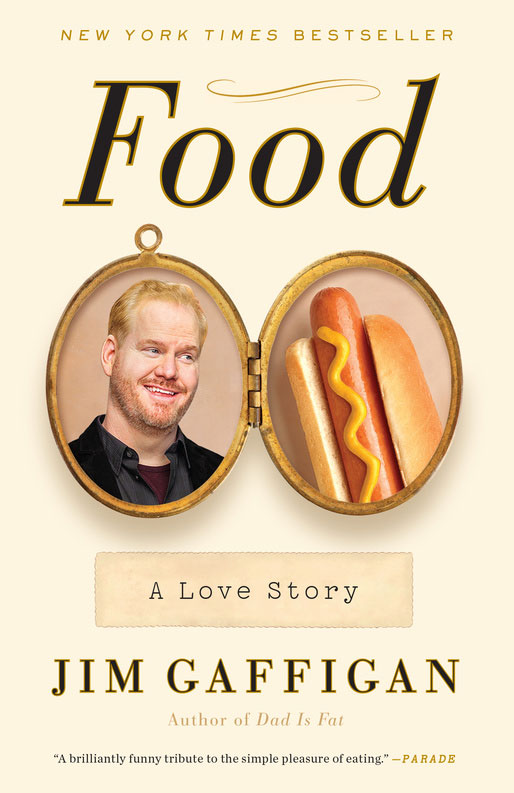 In his much-anticipated follow-up to the New York Times bestseller Dad Is Fat, Jim Gaffigan reveals his most intimate food memories, opinions, and fantasies that will keep you laughing all the way to the refrigerator.
- 10 weeks on New York Times bestseller list
- Available in paperback

Buy Now
In his newest book, Jim Gaffigan takes on his favorite topic: food. Read Jim's insights such as: why he believes coconut water was invented to get people to stop drinking coconut water, why pretzel bread is #3 on his most important inventions of humankind (behind the wheel and the computer), and the answer to the age-old question "which animal is more delicious: the pig, the cow, or the bacon cheeseburger?"